1 tag
Kiam Records — Jennifer O'Connor LP I Want What... →
Jennifer O'Connor's new LP I Want What You Want on White 160 gram vinyl with a download code included. Limited pressing of 500 copies. SIDE A … ON SALE today and tomorrow for $10!  Ltd ed white vinyl + free download code + free 7".  Snap em up! 
Hi →
dumplandnoveltyco: A billion years after its original release, the good people of Morr Music have re-issued the first two Dump LPs. The first, Superpowerless, comes out tomorrow. It is available on vinyl for the first time ever, and has tons of bonus tracks, new liner notes, unearthed art and photos, and new art by me (and the AMAZING photorealistic cover painting by Sue Garner). I'm really...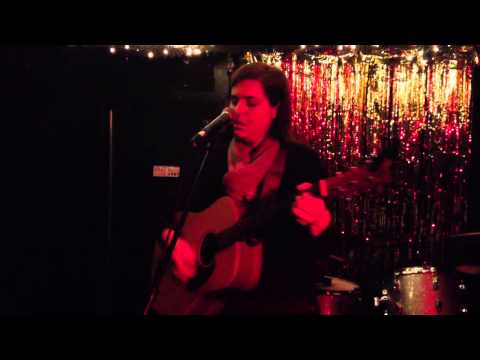 7 tags
1 tag
Watch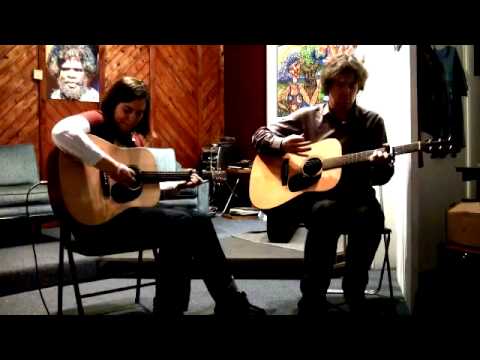 West Coast Tour Wrap-Up and Thank You!
The last few days of our tour were delightful!  We played a couple of small towns in northern California (Anderson and Red Bluff) thanks to Mr. Phil Dynan and his Red Bluff Art Gallery.  We also played Eugene (new to me)  and Portland, OR (only my 2nd show there).  There was truly something great (as well as unique) about each and every show we did on this tour, and as I mentioned in a tweet...
1 tag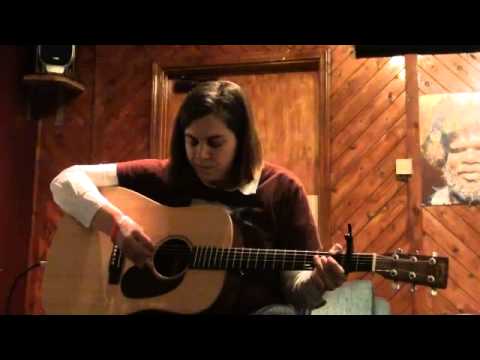 5 tags
West Coast Tour Days 5-9.5
I'm sitting in a hotel lobby in Sacramento, CA.  We've had the luxury of doing nothing much today after our very early radio show this morning on Capital Public Radio (which is archived here if you'd like to hear it.)  Chris and I did the two songs that we have been playing together on the tour - "Hidden Hill" from my most recent record I Want What You Want and...
7 tags
1/11/13 Days 2, 3, 4 of West Coast Tour
After Seattle, we played the Olympia Library with Kimya Dawson.  This was my first library show - but it was Chris' THIRD in Washington state in the past year.  Brokaw really gets around.   I want to play MORE libraries.  What a great show! The audience was comprised of kids, babies, older folks, hipsters, punks, hippies - EVERYONE basically. The library staff was super awesome....
7 tags
Day 1 of West Coast Tour, 1/7/13 Seattle WA
I woke up in Nyack, NY (new JO'C/Kiam Records headquarters) took the Metro North to Grand Central Station, then the 7 train to the E train to the Air Train. I left my favorite jacket at security checkpoint.  I saw this dog who I loved and snuck a photo of in the terminal and then he ended up on my flight, which I found reassuring. I flew to Seattle. I am not a big flyer.  The last time I...
Get My Records Cheap Today aka Last Day of Big...
kiamrecords: Last day of the pre-tour/holiday sale over at the Kiam Records Big Cartel Page. $5 cds, $10 LPs, $2 7"s. All orders ship tomorrow! http://bit.ly/SR0rY1
1 tag
I FEEL XMAS by JO'C & Amy Bez
<a href="http://kiamrecords.bandcamp.com/track/i-feel-christmas" data-mce-href="http://kiamrecords.bandcamp.com/track/i-feel-christmas">I Feel Christmas by Jennifer O'Connor and Amy Bezunartea</a>
Jennifer O'Connor's "Swan Song (for Bella)" on...
kiamrecords: Check out the full episode of Catfish that aired last night - click below!
Kiam Records: The Foil Swans "Cover My Section" →
kiamrecords: Listen to this exclusive stream of The Foil Swans "Cover My Section" and pick up your own download at iTunes, Amazon or Bandcamp. Jim Andralis and Amy Bezunartea are The Foil Swans. Their sorrowful debut single, "Cover My Section" is a country-tinged lament about giving up and…
East Coast Relief - Red Cross Benefit
Hello everyone. I am taking part in a benefit this Thursday night, November 8 at the Knitting Factory in Brooklyn.  All proceeds will go to the Red Cross to help out those in need affected by Hurricane Sandy.  Please come on down and help us raise some money!   There will be a ton of giveaways and I'll be donating profits from my merch sales from the night as well.  It's also my...
My cover of Gloria (made popular by Laura Branigan...
<a href="http://jenniferoconnor.bandcamp.com/track/gloria" data-mce-href="http://jenniferoconnor.bandcamp.com/track/gloria">Gloria by Jennifer O'Connor</a>
SOUNDTRACK TO MY 9 MILE RUN!
(photo: somewhere around mile 7 in Long Island City) I quit spotify yesterday and am back on the iTunes shuffle for running mix.  Here's what I got today on my longest run yet. The Jam - Going Underground Arcade Fire - Month Of May Cyndi Lauper - All Through The Night Kanye West - Good Life R.E.M. - Radio Free Europe Kendrick Lamar - Ab-Souls Outro Eric B. & Rakim -...
1 tag
WYEP Live JO'C session 3/22/12 →
1 tag
Summer Shows Newsletter
Howdy!   This is just a quick note to let you know that I have two solo shows this summer that are rapidly approaching.  Are you having a good summer? I hope so.   Here's me in my summer hat on a boat (pardon my thumb):   The first show is in two days, this Saturday July 21 at Fontana's in NYC.  Also on the bill is a new band called The Paranoid Style - fronted by Timothy Bracy...
non-advice, advice →